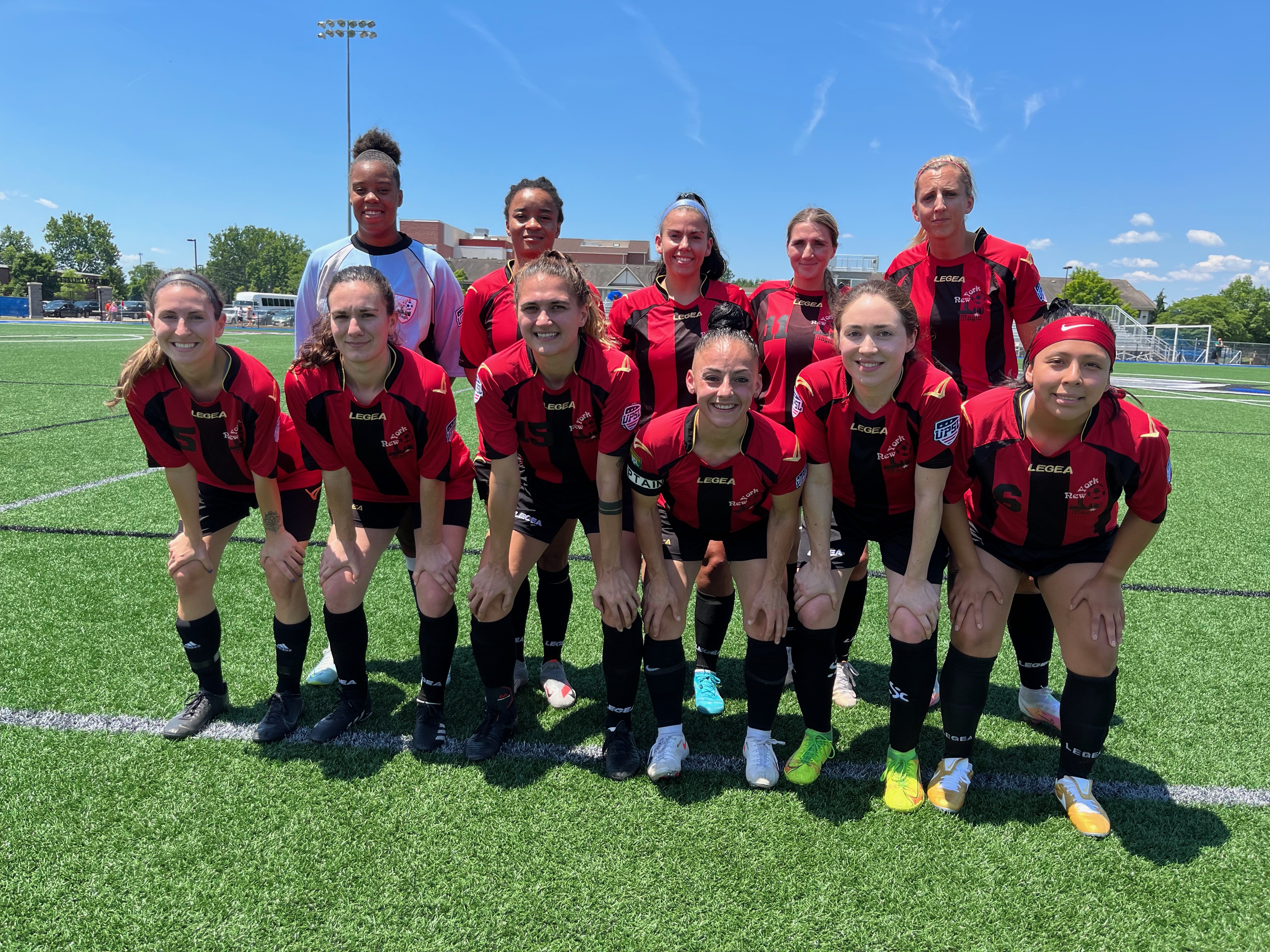 Match Recap: New York Magic vs. Williamsport City Lions, Saturday June 25th
The New York Magic bounced back from their first loss in over a year with a decisive 3-0 road victory against the Williamsport City Lions at Penn College of Technology in Williamsport, PA on Saturday. The win moved the Magic into second place ahead of their two remaining games in UPSL Northeast American Conference play.
Kenisa Destinvil opened the scoring in the 15th minute, finishing from the top of the box off an assist from debutant, Lindsay Anderson. The Magic created a number of opportunities to extend their lead but failed to capitalize during the rest of the first half. Ashlee Thompson and Malya Hirshkowitz anchored a rebuilt Magic back line and the Magic got strong overall defensive play from Rachel Law, Lindsay Anderson, Amber Rose Petrillo and Andrea Marca. Goalkeeper, Corinne Costello stepped up to make four saves and gave a dominant performance in goal.
Following halftime, midfielders Kirsty Shell, Flick Eriksson and Medina Mulic continued to set up the attack of Dani Perri and Kensia Destinvil who forced a number of saves from the Williamsport goalkeeper. The Magic would generate 22 total shots in the game and the sustained pressure eventually allowed the Magic to add the second goal in the 80th minute when Perri was taken down from behind in the penalty box. Hirshkowitz stepped up and calmly drilled the penalty into the left corner to double the Magic lead. Destinvil then capped off the scoring in the 88th minute, collecting an Eriksson pass and sliding the ball into the right corner for the Magic's third goal of the game.
The Magic return home on Saturday July 2nd in a crucial rematch with Inter AC that could determine playoff places. Kickoff at our beautiful waterfront home venue of Reinhart Field at SUNY Maritime will be at 6:00 PM.
Click here to see the UPSL Standings